Welcome to my homepage,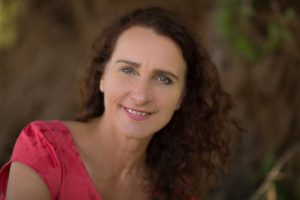 since more than 15 years I am specialized in profound space clearing  of private homes, companies and in clearing the energetic field of my clients on a very deep level.
As teacher for spiritual transformation and new consciousness, I support you in your wish for clarity,  freedom and to live more and more what you really are. My work always encourages you to follow the way of your heart – the way of your soul….
The energies in your home and/or your company are of great importance when it comes to this.  Why? The energetic field in your house is deeply connected with you. It can support you or tie you to the past.  Clear energies in your home and/or company support your own clarity, success, well-being and of course your health.
The energies as mirrow of your soul and life (company) situation
As certified Feng Shui Master and Energetic Healer, being clear-seeing and clear-feeling, it is possible for me to make visible all energies on all existing levels (past-life, soul-parts, ancestor energies, lost souls, astral energies, etc.) and – of you course – to clear them at place or in a remote healing.
A specialty I have developed over the years is "the energies as mirrow of your should and life situation. What does that mean?  The energies in your house / or company give me a clear picture about your life situation or the situation in your company. Are there any blockages and if yes: what's the root  and how can you release them? Who is accompanying you from the higher realms and what is encouraged by these energies ? These are some of the answers we get out of the "Energetic Analysis"  I am doing for you as a first step.
I am also specialized in clearing energies from past lifes, helping lost souls into the light, freeing cursed houses and land, releasing ancestor energies in your body field and/or your house. All this might be  anchored in your house  and still has an influence on your today's health, your emotions and  sometimes the way you are acting.
When I clear the energies in your home, energetic blockages are also released in your own energetic field. Because: you are your house.  Sometimes it feels like a big burden has been taken from you….
If you wish to be supported in your own personal process, I  accompany you as Spiritual Teacher and Coach.
More information you will find here  on my homepage and in my video – or just phone or email me.
Heart greetings,
Stefanie

Specialized in profound space-clearing
   and spiritual transformation…